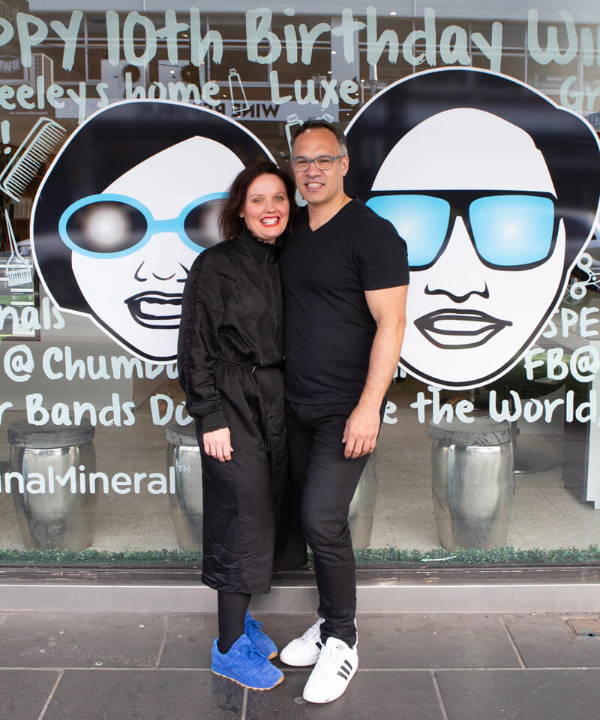 Once upon a time a long long time ago (when we were young around the turn of the century lol) a Boy Haircutter meet a Girl Hair Colourist.
He thought "well that's what I've always wanted - an amazing colourist to bring my hair cuts to life". And she probably thought "what the hell is guy on about? He's a bit odd with this Hair thing… just like me". Anyway's it wasn't quiet that awkward but you get the idea and they liked each other a lot (cringe).
As it turned out that was to be a match made in Hair Heaven. They fell in Love, moved to the countryside and made a Salon in Warragul. They called it Chumba after their World Vision Child. That was in 2003.
Their salon grew and grew and grew until they were bursting. Then one day they looked up from their work ... their Salons in Warragul and Chapel St were really quiet big & very full with Hairdressers as well as clients that also loved Hairdressing just as much as they do.
They won a lot of Hairy Award things and built a Team that has become legendary in the Hair Industry. These days they educate others a lot, help others grow their salons and create magical hair careers for them too.
Basically they do a lot… but the thing they still love the most is the first thing they ever loved - doing amazing Hair at Chumba Warragul & Chapel St together.
The End.