CHUMBA CONCEPT SALON WARRAGUL
Warragul's Best Salon.
Melbourne Quality Hairdressing Without Travelling to the City.
WARRAGUL SALON
Find Us:
3a Smith St. Warragul, Victoria 3820
p: 03 5622 2200
BOOK NOW
WARRAGUL'S #1 HAIR SALON SINCE 2003
Chumba Concept Salon is Warragul's destination hair salon.
Situated at the busy end of Smith Street on the first floor of a magnificent old bank building - you wouldn't know from the outside that a magical 'Hair Palace' lay within. Climb to the top of the grand staircase and you'll discover one of Victoria's most iconic salons.
Exceptional styling and outstanding hair service has been recognised in our winning of over 200 hair industry awards in Chumba's 20 year history and earned us the reputation of Gippsland's No.1 hair salon.
The Chumba hairdressing team comprises a melting pot of highly skilled and passionate individuals, founded by owners Carl & Belinda Keeley and led by Debbie Litkowski and Christopher Gratton.
All Chumba stylists are trained at and work in Chumba's flagship Chapel St Salon - renowned for it's industry leadership.
By choosing Chumba Warragul you can be assured that you are choosing the absolute best to care for your hair.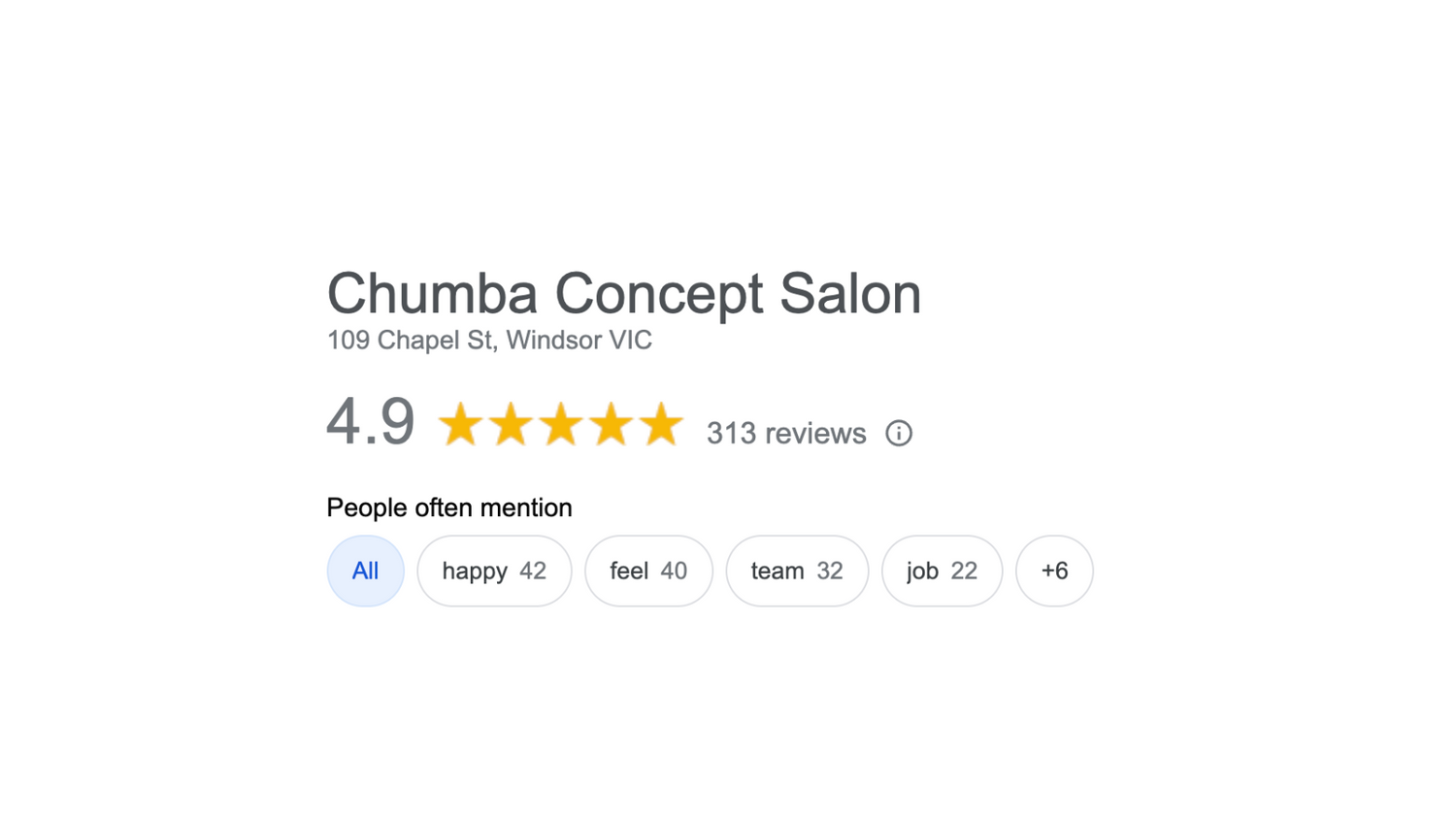 WHAT DO OUR CLIENTS THINK?
We absolutely love our clients ❤️
After every visit we send a quick review request to make sure our clients are happy and satisfied with their Hair Service.