Warragul's Premier Hair Destination
Chumba Concept Salon
Warragul's Best Hairdressers
City Style Hair Salon- Melbourne hairdressing quality Without the Travel
100% SATISFACTION GUARANTEE
OVER 15 YEARS OF SALON EXCELLENCE
EXPERT STYLISTS TRAINED IN MELBOURNE
---
Warragul's #1 Hair salon since 2003
Chumba Concept Salon is Warragul's destination hair salon.
Situated at the busy end of Smith Street on the first floor of a magnificent old bank building - you wouldn't know from the outside that a magical 'Hair Palace' lay within. Climb to the top of the grand staircase and you'll discover one of Victoria's most iconic salons.
Exceptional styling and outstanding hair service has been recognised in our winning of over 200 hair industry awards in Chumba's 16 year history and earned us the reputation of Gippsland's No.1 hair salon.
The Chumba hairdressing team comprises a melting pot of highly skilled and passionate individuals, founded by owners Carl & Belinda Keeley and led by Debbie Litkowski and Christopher Gratton.
All Chumba stylists are trained at and work in Chumba's flagship Chapel St Salon - renowned for it's industry leadership.
By choosing Chumba Warragul you can be assured that you are choosing the absolute best to care for your hair.
---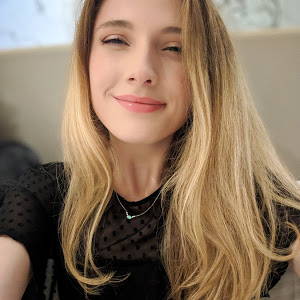 "I've been coming to Chumba for more than half my life - wow. My mum started taking me to the Warragul Salon when I was about 12 and decided to dye my hair red with a box dye (we have all been there, right?). I of course, went on to make many more hair mistakes in my teens and Chris and Chumba would fix them all without ever making me feel sillier than I already did. Now 23, I've been going to the Chapel St Salon since 2014 and can't imagine going anywhere else. I have fairly long, fine curly hair and there is a heck of a lot of it. I will admit, I've tried other salons in an attempt to save some of the travel time (I live a bit over an hour away) and have absolutely regretted it every time. No one else understands hair, specifically my hair, like Chumba and Chris himself. If you have curls (or hair at all) and want to avoid the pain of the dreaded triangle haircut, or the over-processed, uneven highlights - do yourself a service and come straight here. P.S Jess (Jessica Riches) is also amazing and one of the most lovely people I've met. Go have a look at their Instagram @jessicry_ to see why she's a perfect addition to the team here ❤️."
Sarah-Jane Grau
---
Click the Image to read Stylist profile...
Warragul's Leading Hair Salon Since 2003
Expert & Highly Experienced Staff
All Services 100% Guarantee
Our Hair Product Range in Salon
---