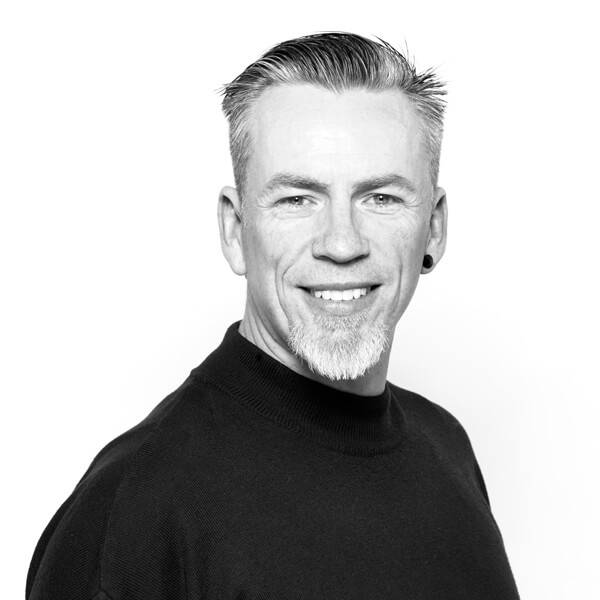 Christopher 'the Sultan of Soul' Gratton
Chumba's Heart and Karma
Mr Amazing, Chris Gratton is a living legend in Melbourne Hairdressing and former Colour Trophy winner.  
Simply Incredible in all skill sets, our 'Soulman' has zero weaknesses and unmatched strengths.
Really is absolutely our Best of the Best of the Best - he's ranked #1 Stylist in our company.
If you want the all-in-one Freaky Great Stylist just choose Chris.
Has a particular knack for keeping the 'King' sane (and alive too) by talking hyper surrealist concepts with him - so Guardian Angel duties are his for life.
We all love him without reservation and you will too if he gets his magic hands on you.
He shares his Powers a wee bit these days as he hits the road educating and inspiring our Industry with QueenB for BK Education.
He can also be found Earthing himself in his country retreat of Warragul.
Get to Know
Chris
Years Hairdressing?
Hairdressing 27years & Chumba 10years
Complete the sentence "I want my clients to..." 
I want my clients to look fantastic, feel great and be the best version of themselves that they can be from inside to out.
What do you love about hairdressing?
The ability to do all of the above.
Just for fun...
Q: You've been given an elephant. You can't give it away or sell it. What would you do with the elephant?
A: "Have it rehabilitated into the wild or into an elephant reserve so it can be in nature as it should be."
Q:Who would you let punch you directly in the face?
A: "Ahh no one!!….: that is just so not on under any circumstances."
Q.What would I find in your refrigerator right now?
A: "Vegetables that I have harvested from my garden."
Q: What was the last gift you gave someone?
A: "A pocket kite, yes kite as in go fly your kite."
Q: Can you fit your whole fist in your mouth?
A: "Gosh I've never actually tried, hang on…….. no can't fit my fist in my mouth."
CHUMBA CONCEPT SALON
109 Chapel St,
Windsor. VIC 3181
Chris'S HOURS
Tuesday             09.00am – 6.00pm
Wednesday     09.00am – 5.00pm
Thursday           09.00pm – 8.30pm
Friday*               09.00am – 6.00pm
Saturday           08.00am – 2.00pm
Saturday*         09.00am – 5.00pm
* denotes Windsor Salon