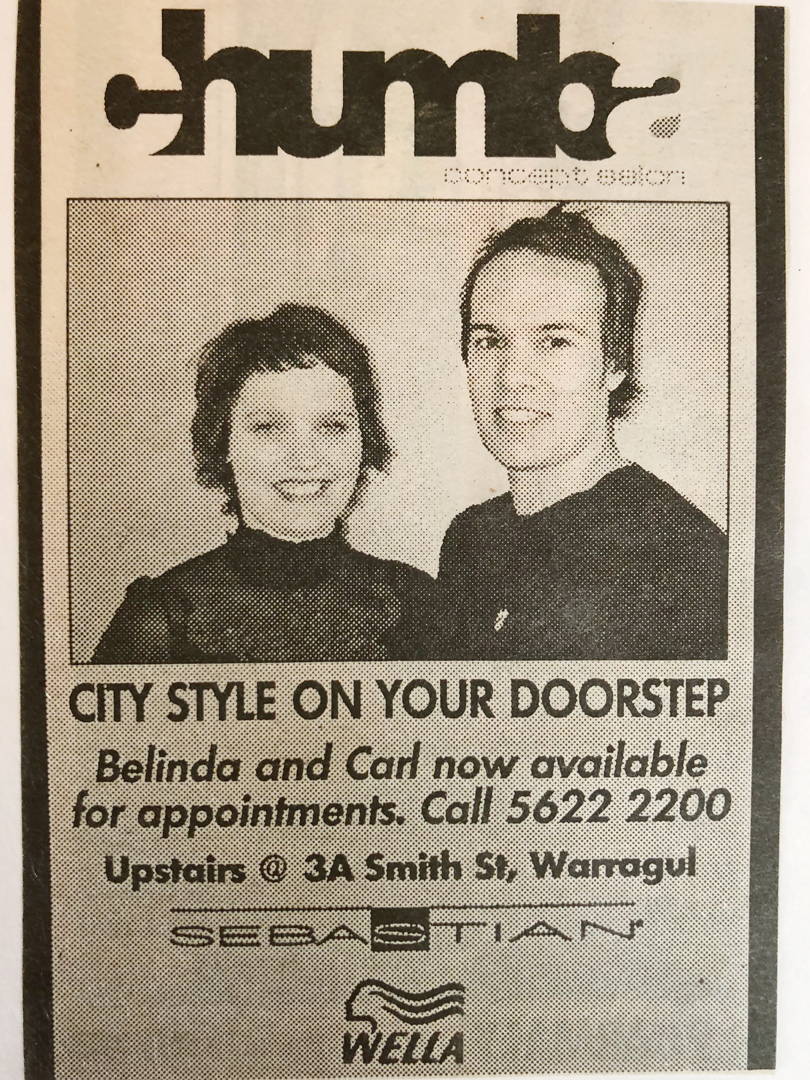 OMG look at us!
This shot and Newspaper Ad (remember those?) was taken 15yrs ago in mid 2003 to announce the opening of anew salon - Chumba Concept Salon in Warragul. I can't express how exciting that was for us both back then and still is today to be honest. Everything was so perfect with our location - except of course those stairs and a first floor location. Many well meaning people told us we'd absolutely fail within a year. Ok we get that but...
As we look back in time Belle and I would like to express our eternal gratitude to the clients that were there at the very very beginning and remain a part of the Chumba family to this day.
We remember every single one of those first clients and every client since - it's a hairdresser's thing, We all know our clients so well and cherish the relationship of human to human above all else.
We both feel that's the blessing of our profession - to make long lasting human connections - that's the special part for us.
Special mention of course goes to Debbie and Chris - the two amazing people that run the day to day of the Warragul salon. We're all very grateful to both of you for caring as much as we do about Chumba and it's people - thank you.
The Team at Warragul has always been our heart and soul - may we continue being a part of that community for another 15 years.