---
---
Ballayage Hair vs Ombre Hair
Balayage (pronounced: BAH-LEE-AHGE) is a hair colouring technique that originated in France and is all about how the colour is applied.
A French word meaning "to sweep", if you've seen Balayage in action you will understand why, with highlights strategically painted or swept along the surface of the hair (rather than doing traditional highlighting with foils) which gives it a slightly grown-out, more natural sun kissed look.
It's a freehand technique where application begins away from the roots in a gradual blend that becomes more saturated and concentrated at the ends.
With Balayage and Blonde Balayage in particular, because the hair colour product or lightener is concentrated on the surface of each section—as opposed to foils that are the one colour from root to end—the top of the head and the underside stays darker to create a less is more, multi-tonal finish.
While there's a heap of different variations, the fundamental technique remains the same.
Each stylist has a variety of Balayage practices they like to use, and as a hand-painting technique, their artistry comes into play to bring about an inspired bag of 'Insta-worthy' dream hair.
Where Balayage is a technique, Ombrée hair refers to the colour and style.
French for "shadow" or "to fade", to create an Ombre result, colourists use the Balayage 'sweeping' technique; however, instead of adding tonal highlights to just small sections of the hair, with Ombre, all the ends are coloured into a lighter shade than your base to produce a seamless, yet more dramatic effect where the transition from the darker roots and light ends is shorter. Ombre styles can be done with any cutting and colouring combination— blonde hair, browns, reds, rose gold or distinctive colours like pink, blue, green or purple.Where Balayage is a technique, Ombre refers to the style.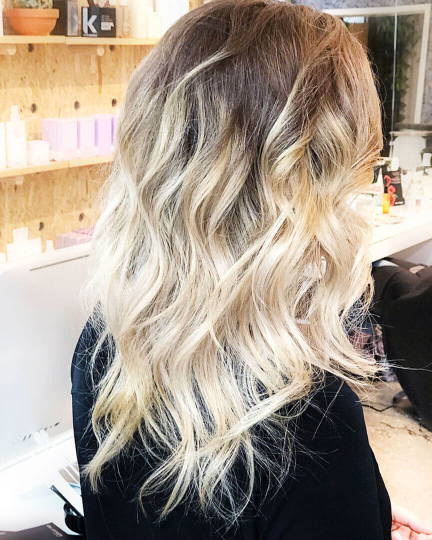 "It's not about the technique we choose to use - it's about the individuals unique look and vibe that we enhance or create that makes the real difference."
Belinda Keeley - Chumba Co-Founder
Enter Sombre, Ombre's softer, more natural cousin. Short for "subtle ombre", Sombre is based on the Ombre style, but where the more dramatic ombre involves greater contrast between colours, think super blended shades, subtle gradation and a lived-in look for a softer more natural effect.
A happy middle ground between Balayage and Ombre, sombre uses more colours for a gradual transition, taking the darker base shade and starting higher, subtly weaving it around the mid length to achieve less of a contrast between root and tips.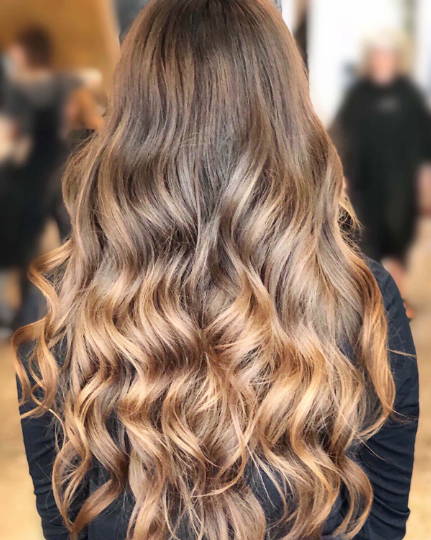 But why Balayage, Ombre or any combination?
Where traditional foils create a uniform, defined effect, the techniques of balayage and ombre result in a more random colouring that will not give a defined demarcation, but instead, blend effortlessly into your natural or base colour.  
Versatile, customisable and suitable for most long and medium hair lengths, balayage and its variants provide a bit more edge and flavour in contrast to standard highlights for bespoke creative colour that no one else will have.
Since the hair colour is not taken up at the roots and remains darker at the top, balayage doesn't require frequent touchups in comparison to a solid colour or traditional foils or highlights, although it's important to maintain regular haircare treatments and regular visits to the hair salon to preserve optimal colour results.
Talking to your Salon's Professional Stylist about what you want .
Make sure to discuss the colours you want. Golden highlights, rose gold and rich browns look amazing on warmer skin tones, or for those with more pink in their complexion, ashy blonde highlights are more flattering for cooler skin tones.
Let them know about any concerns you have with your hair, and not just how you want it to look. Your stylist can tailor their methods with colour, frizziness, texture, or flatness issues, etc. in mind.
Instead of trying to explain the style you want, collect information by bringing in photos of exactly what you're looking for. Just make sure the base colour at the roots, the hair length, and even thickness is not too different from yours. Talk over what it is precisely that you like about the tones, blending and highlight placement in the pictures. Ask them if any colour correction work is needed and listen carefully to their expert advice.
Ensure you ask what's needed to maintain the style before you start. Be honest about your hair maintenance routine and how much time and effort you're able to spend on your hair so your stylist can advise you on the additional conditioning and styling required.
Find out which products will best preserve and maintain your colour. While Balayage can reduce the amount of time you spend in the salon, it does require regular maintenance to preserve colour and keep locks healthy and moisturised.
Balayage has been sweepin' (sorry - awful pun) up hair colouring for a while now and the technique has evolved to such a level that the best colourists have down pat the perfect blend or fade for all looks. And now you know what it is … because knowledge is power.
* for more of what we do on real live people (not just models) check out our Instagram page here where you'll see our latest Balayage and Ombre colours posted by our awards winning hairdressers.
** to get some of your own 'super subtle' or 'push it to extremes' hair colour call us at the Windsor Salon 03 9533 7990 or the Warragul Salon on 03 5622 2200
*** or make it easy for yourself and Book Online