A guide
to getting bright colourful hair.
just like a unicorn or mermaid!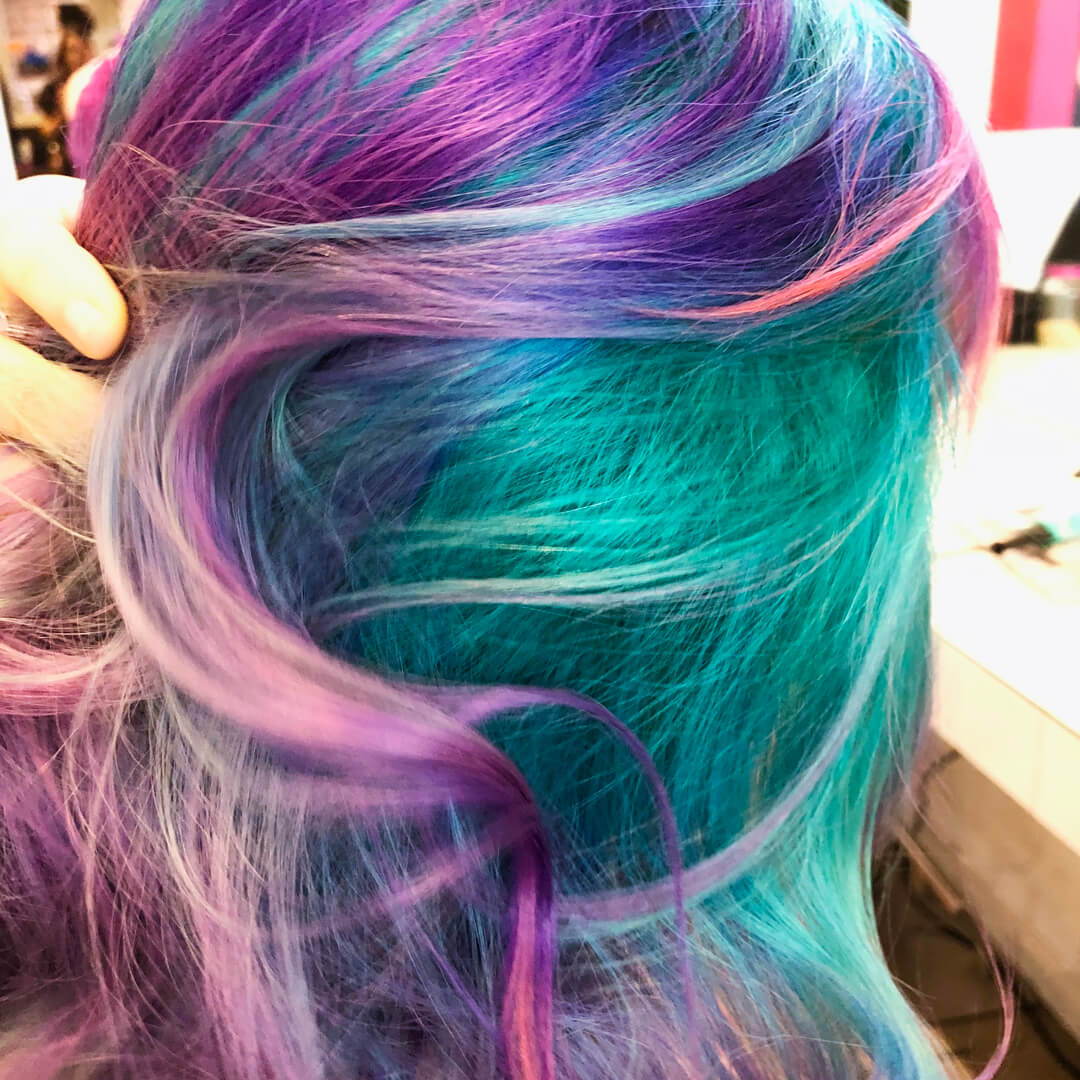 You've looked in the mirror for the one millionth time getting ready for work and decided that natural hair is so 2018.
You've scanned Pinterest and found '103 Unicorn Hair Inspiration images' Maybe you've also found Lime Crime's website to find out what a Unicorn Hair Colour is.
Now you feel the unstoppable urge to take that plunge into a unique fashion colour that's unique to You & You only - your own Unicorn Color YAS!!
Here are a few things to think about before transforming into 'Pastel Princess Mermaid' heaven.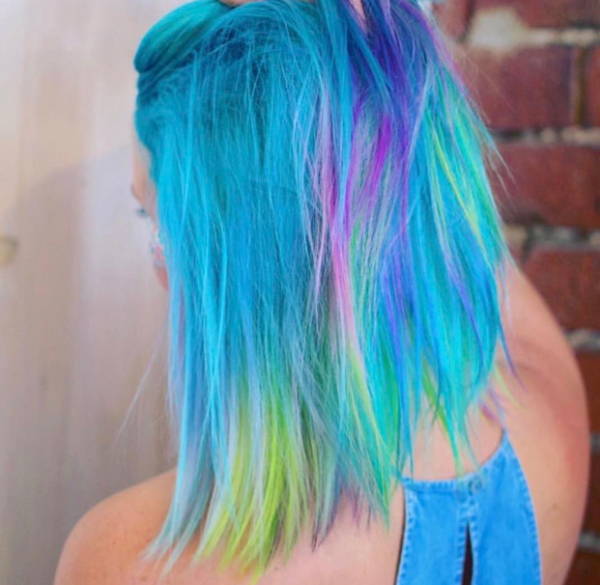 5 Things You Need to Know About Mermaid Hair
Is your current working situation (how you bring home the bacon) fine with you swanning around the office distracting everybody with your amazing new hair ?
Perhaps a courtesy meeting with 'the boss' may be the difference between stares of wonderment and a disapproving sideways glance in the lunch room. Nobody wants an awkward silence when you first rock into the office with your new colour party on your head.
Do you have an extremely active life? 
CrossFit, swimming, riding, surfing, triathlon etc? Well firstly, you are an inspiration to us all - keep smashing it! But...having an active lifestyle might effect your new hair - as in coloured sweat puddles at the gym may occur. You may need to take a few extra precautions to ensure that your beautiful coloured locks stay that way. Such as a swimming cap, shower cap and speciality toning shampoo & conditioners to maintain your desired colour shade.
Your new haircare routine that may take an extra 5 mins after the gym. But you will be stunning so lap it up!
Maintenance…. that dreaded word every 'chill girl/guy' tries to avoid at all costs because it costs!
BUT guess what theres still hope.
Low maintenance 'Unicorns' DO exist. However, it all depends on the specific colour look you are wanting to achieve.
Yes, if you want an "Electric Blue Bob" and "Baby Bangs" that sits perfectly for every occasion we may be seeing a lot more of each other and will most likely become best friends.
But if you are after a "Peachy Ombre" and don't mind a more 'lived in' look all you may need is a take home is a Conditioner to keep you fresh and sparkly with only a 12 week appointment cycle. It all just depends on your desired outcome.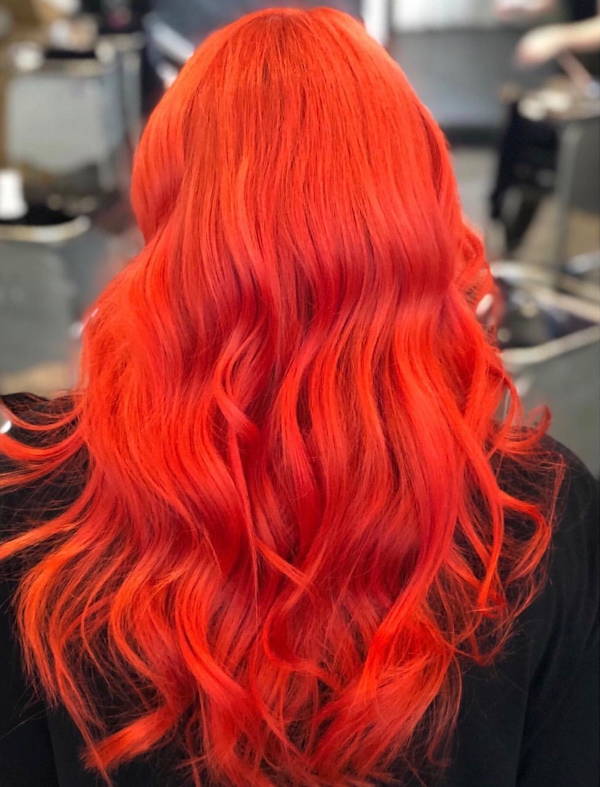 Consultation, Consultation, Consultation!
Are you are traveling this path for the first time? Do you have an existing  colour? Perhaps you tried to colour yourself at home... and it's not quite what you were after?
It's time to come and see us!
Its always best to come in for a complimentary consultation prior to your appointment to make sure we are all on the same page and can make a hair plan for your transformation.
This may include test strands (taking a small piece of hair) to then test to see what the best product for your hair is & make sure there are no surprises on the day.
We will be scrolling tons of 'inspo' images together on Pinterest and Instagram to make sure we get on the same page and that our eyes see the same thing (it can be very very different trust me).
We will also go over the home hair care routine that is crucial to maintaining your hair investment. There may also be a small portion of the consultation that perhaps blows your mind on what is actually photoshopped and heavily edited and what is realistic with your current canvas (your hair). Plus we can decide together how many sittings it will take to reinvent your hue.
Please don't let that deter you though. Think about it like starting a beautiful relationship that will hopefully last a very long time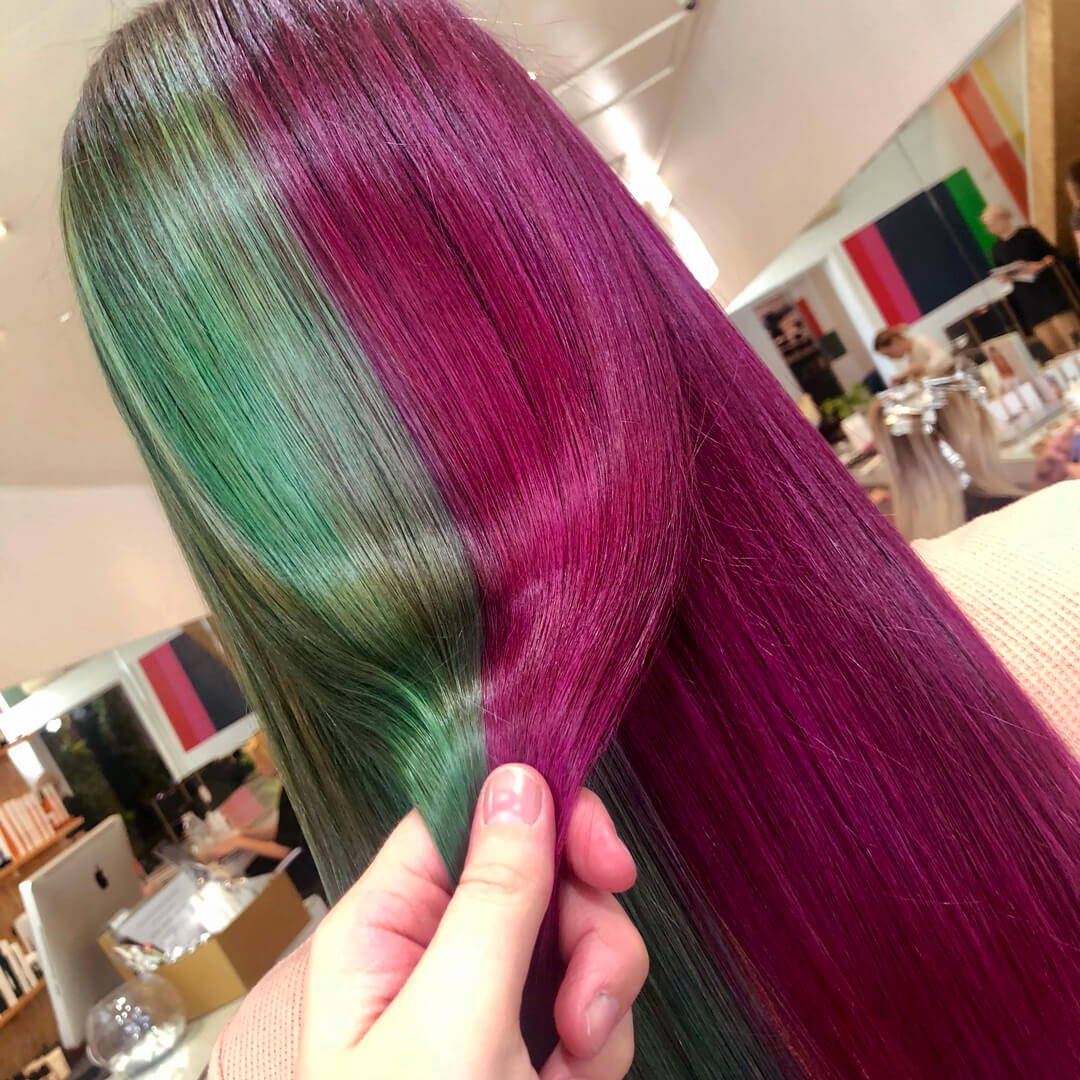 So it's finally Do-Day!
You've brought snacks, a phone charger and that book you've been trying to force yourself to read since last Secret Santa.
Then you sit down and say goodbye to the old you, "new year, new me" you whisper to yourself and breathe...
We promise to try and make you the most comfortable you can be in a salon whilst wrapped in black plastic staring back at yourself with a whole roll of foil in your hair. If at any point you feel uncomfortable and even inquisitive please let one of your hairdressers know. And, ask as many questions as you would like.
Now the process is going to be different for everyone but usually this is what it involved  
Lightening the hair to a light blonde (or as light as it can get without causing any damage), this may need to include an in salon conditioning treatment depending on your current hair quality. An even result is what we are wanting to achieve so that we have a blank canvas to get creative on. This can be achieved with a combination of different techniques such as Foils, Free-hand, Balayage or an all over application of 'lightener'.
The fun part comes next... watching your hair turn from brown to a lovely shade of chicken yellow is enough to scare anyone out of their decision to become a Neon Princess. Hold tight and enjoy re-living that 'one time' you and your best friend decided a home bleaching kit was a great idea. Just like then, if all else fails just laugh it off - you won't be unsightly for long - it's perfectly 'normal' to be yellow.

Depending on your desired outcome the yellow is a perfect base for a lot of bright colours especially on the warmer end of the colour wheel - think bright red, yellow, orange, pink, rose gold, peach even some purples love a yellow base.

For cooler hair colours such as blue, green, turquoise, violet or grey/silver it is very important that we remove as much yellow from the hair as possible otherwise it will change the desired colour.

Just think back to art class in high school if you mix blue and yellow you are going to get a greener result than intended.

Greys and Silvers are another important one to cover, most grey and silver are made up of blues and greens and to achieve these we need a white canvas ideally.

This can be achieved by toning the hair to remove as much yellow as possible. Toning can be achieved with a semi permanent colour or sometimes just a purple pigmented shampoo & conditioner depending on how light the hair gets in the pre-lightening process.

Once the hair is prepped toned and ready for MAGIC it needs to be dried off as to not dilute the colour at all.

From here on there's nothing but creative flare and wizardry happening on your hair - well it least it may well look like that but its a very precise science of colour theory and geometry of placement that will get you the best and most bespoke colour you could hope for.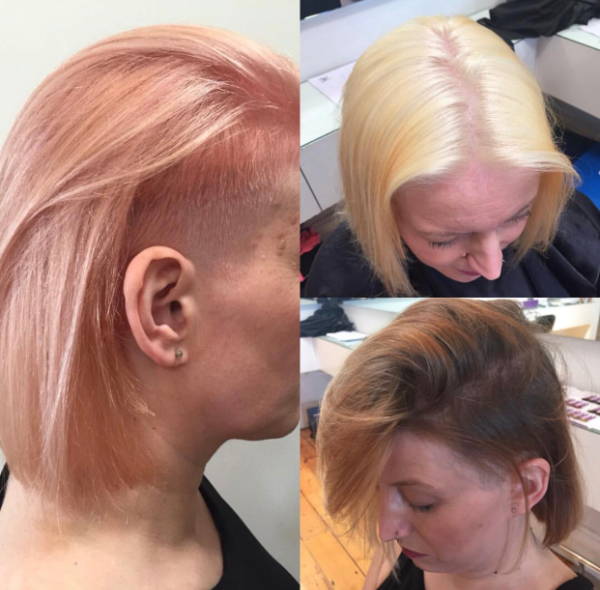 Styling that beautiful mane!
Whether its long or short, straight or curly styling is an integral part of having beautiful Bright Locks.
The main thing to consider is that heat is not necessarily your best friend. You will need to invest in heat protection products and make sure that heat tool is turned down to 180 degrees or below as to not fade the colour.
Heat opens up the hair cuticle and because that pigment is only sitting on the outside of the cuticle its very easy to erase all that hard expensive work with a straightening iron that's too hot.
Just think about all those YouTube videos where an unsuspecting home hair styling tutorial goes horribly wrong - turn your heat tool down people.
Home hair care is just as important as the appointment itself.
We strongly suggest a colour safe shampoo and conditioner, a reparative treatment for weekly/biweekly use and a blow-dry lotion or leave in oil with a heat protector for every day styling.
summary
All in all having ridiculously fun hair is not as hard as it may sound but there are a few steps to follow to ensure that you and your hair are always looking your best.
I hope this article has inspired a few of you to take the leap into a hair world of brights and pastels. Come on in and see us for a free consultation and start your hair journey today.
JESSICA'S HOURS
Tuesday         10.00am – 6.00pm
Wednesday     12.00pm – 8.00pm
Thursday         10.00pm – 8.00pm
Friday             10.00am – 6.00pm
Saturday         9.00am – 5.00pm