With so much interest in balayage, we thought it was time to cover the subject in a definitive guide for you. So we asked Chumba's own colour expert, Belinda Keeley, one of Melbourne's finest, to share her expertise and experience to produce this guide. Read on to find out everything you need to know about this natural-looking hair colour technique.
---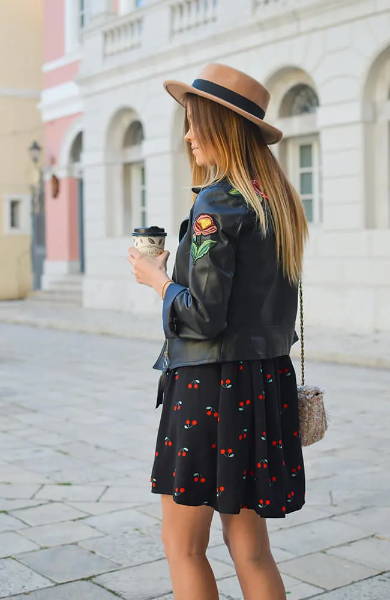 ---
Let's start at the beginning: what is Balayage exactly?
Balayage is a colouring technique that was developed in France in the 1970s. It's a freehand painting technique where the colour is applied by hand rather than with traditional foiling or cap highlighting techniques. While most common on longer hair, balayage can be used in even the shortest pixie style crop or bob. However, the best results do tend to be in hair that falls below the shoulders.
Balayage's purpose is to give hair a great sense of depth, to add more dimension your hair while also giving you that sun-kissed look.
---
Why is it so popular?
In one word: variety. Balayage is really such a fundamental term, it is not defined by a single look. The technique makes it possible to achieve so many different effects from super subtle soft, natural highlights to much stronger statements, even fully punk.
Balayage also enhances any natural hair colour, which adds to its popularity. Regardless of whether you have blonde, black, red or brown hair you can all find ways to make balayage work for you.
The fact that it's so low maintenance makes it even more appealing for many too. People want to look fashionable and feel good about their appearance, but not everyone has the time to get into the salon every few weeks for a touch-up. Balayage means they don't have to but can still get look they want.
It's also a very efficient way to colour your hair as you never have a solid demarcation line between what has been coloured and new growth, so if you can't afford to get it done for another month, you won't look hideous. Yet, if balayage isn't done correctly, and that means someone who has genuine colour expertise, you can easily end up with excessive overlapping, or over-treatment, and that can seriously damage your hair.
---
---
How is it done?
The process varies depending on the length of the hair and the desired effect. Typically you will have individual strands coloured by hand with a brush and a backing board. Some colourists like to separate their sections and they do this with cotton wool or foil, while others choose to tease the hair in sections first then freehand colour the ends.
At Chumba we find our balayage clients are going for different looks and they need to maintain the effect at different rates. Normally you will need to have a minimum of three sessions to build up the colour initially. These sessions are spaced six weeks apart. Next, you might go for up to four months without having more balayage. But you will most likely need to just go into the salon for a toner and a treatment to freshen up the colour in between appointments.
---
Is it for me?
Balayage is at its best on natural hair, but don't worry, the way we work at Chumba to create a balayage look is to initially work with foils until the hair is ready to have only a balayage treatment. There are so many different techniques that can be used to create this look. If you're seeing a colour specialist like Belinda Keeley, they will always be able to come up with a technique to achieve the look you desire and that also best suits your hair type and colour history.
---
The best hairstyles for balayage
We love to see balayage finished with loose curls or that 'beachy', tousled look, where you can see the colour variations acting as ribbons through the hair. At the other end of the spectrum, sharp, strong haircuts like a bob require a stronger colour or even a block colour to show off the cut. So, generally speaking, balayage is best left to more flowing hairstyles.
---
Top maintenance tips
Balayage will not dry your hair out any more than typical foiling so long as you have a trained professional applying your colour. Just the same as with foils, you should always use the best salon professional shampoos and conditioners as well as having regular treatments. Regardless of the technique, your colour will always look its best if your hair is kept in good condition. So, in short, it is a very easy style to live with and is probably as low, or lower, maintenance as any style out there.
---
Will balayage go out of fashion?
We think balayage is here to stay. The highlighting technique has been around for so long and is such a fundamental treatment with board application, we're confident it will remain a core part of the way we colour in the salon for as long as we can foresee. Having said that, there will be shifts in emphasis and this will most likely have a fashion dimension to it. For example, the trend at the moment with heavy graduation from dark to light is constantly changing. It started out several years ago being very subtle with people like the Brazilian model Gisele Bundchen an excellent example. It was a more natural, sun-kissed effect desired at that time. In the last few years, we have seen much stronger effects being done and that has really taken it to another level. More recently we have seen the same techniques used but with a warmer, deeper feel, so while balayage is here to stay it will keep changing and evolving. For example, we're seeing celebrities have their balayage finished with copper or red glosses and this is now being called the new ombré look.
---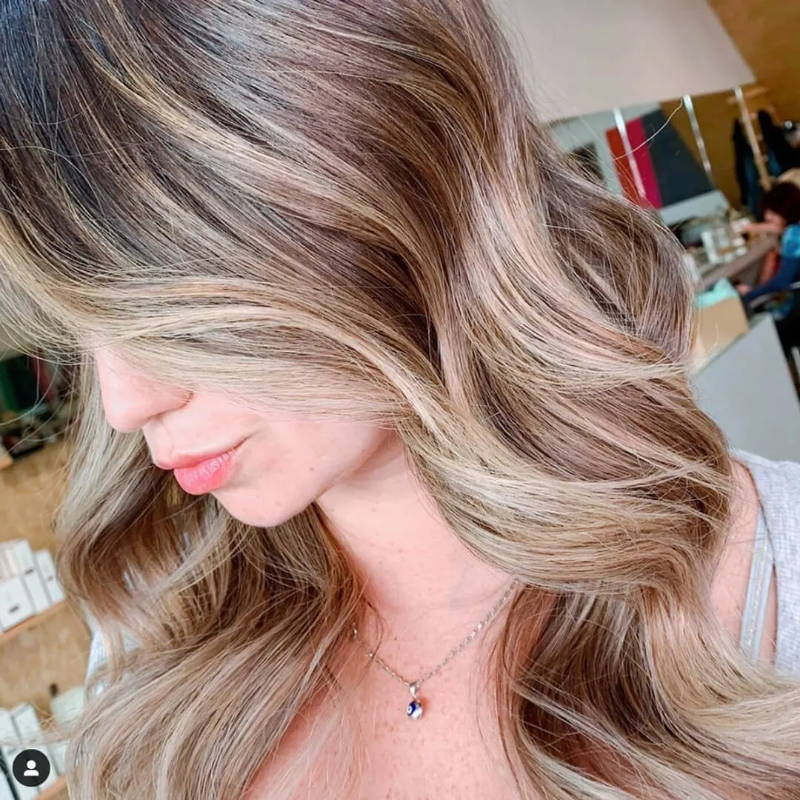 ---
What are the alternatives to balayage?
 At Chumba, as much as we love hand painting hair we also love using different foiling techniques to create a more structured, gradual fade-out effect. That means we can put more ribbon-sized weaves with a lighter colour through the interior of the hair. From there we then work up to deeper colours and softer weaves as we move up to the hairline and part-line. It's a wonderful way to gain greater variation in the colour while still maintaining a more structured technique that can be worn in so many different styles.
---
* For more of what we do on real live people (not just models), check out our Instagram page here where you'll see our latest balayage and ombré colours posted by our award-winning hairdressers.
** To get some of your own 'super subtle' or 'push it to extremes' hair colour, call us at the Windsor Salon 03 9533 7990 or the Warragul Salon on 03 5622 2200.
*** Or make it easy for yourself and book online.